"This workshop is very clarifying for anyone who wants to understand more about Ayurveda and how to navigate through menopause in a more fulfilling way. I am glad to have found Jennifer and to learn so much from her in such a short amount of time. I truly recommend her and her programs!"

– Mariana
What You Will Receive…
A 2-hour workshop led by Jennifer Temple – Certified Ayurvedic Practitioner and Owner and Founder of Purely Ayurveda
A quiz to help you determine your body/mind type
Handouts detailing typical hormonal imbalances and ways to help bring you back into balance
A free e-cookbook with simple and nourishing recipes for hormonal balance
Handout on "How to Optimize Your Digestion" for a healthy gut microbiome, increased energy and improving symptoms such as gas, bloating and heartburn
Unlimited Workshop replays
In this workshop you will learn…
What to eat, when to eat and how to eat to balance your hormones and improve your digestion
How to slow down the aging process with proven practices that work
How to have balanced energy all day long
How to correct sleep imbalances for deep, restorative sleeps
How to manage emotional stress with simple and easy practices
Diet and lifestyle recommendations for a calm and clear mind
Tips for balancing many common menopausal symptoms
Who is this workshop for?
Are you tired of feeling exhausted, unhealthy, unhappy, overwhelmed and out of balance?
Have you tried everything to heal yourself but still don't feel well?
Are you tired of "Googling" and sifting through the overwhelming amount of information on how to fix yourself?
Are you tired of taking supplements and medication to feel better?
Are you truly ready to start feeling better and to begin a healthy new chapter in your life?
If you answered yes to any of these questions then this workshop is for YOU!
"Jennifer has the capacity to make you feel instantly at ease as she gently guides you towards balance and health. Deeply compassionate and incredibly skilled in the Ayurvedic traditions and beyond, I hold Jennifer entirely responsible for my increased energy and ability to sleep through the night, something that has been missing for as long as I can remember. What an incredible gift!"

– Sarah
"I had been searching for a holistic approach to my health and mind-body-spirit well-being and stumbled onto Ayurveda through the wonderful Jennifer Temple. What an amazing find! Jennifer is grounded and calm, intuitive and wise, and exudes love and compassion. I am forever grateful."

– Leanne
"When I met Jennifer at Purely Ayurveda, my priority was to sleep again. For the last decade, I have struggled with insomnia and the draining fall out of sleep deprivation. Meeting Jennifer and learning about an Ayurvedic approach to health and all its dimensions is like pushing a huge reset button. Not only am I sleeping again, long stretches of deep sleep, I feel an overall energetic lift, emotionally and physically."

– Ruth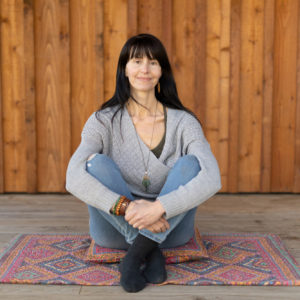 This workshop is available anytime for viewing
Sign me up!